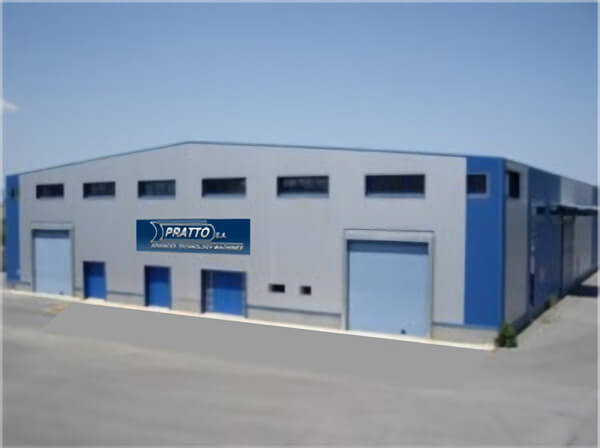 PRATTO is a leading European manufacturer of advanced wire processing machinery and complete welded mesh production lines. Our expert team has been providing customized solutions for the wire and construction industries since 1991. With a commitment to reliability and innovation, we have supplied a large number of CNC machines and plants to customers worldwide.
PRATTO serves a variety of industries, including guarding (fencing, machine, window), mining, construction, decorative, automotive, transport, packaging & processing (conveyers), animal control, and cages. No matter the industry, our machines are designed to meet the specific requirements and provide our customers with top-quality products and exceptional performance.
READ MORE
Benefits & Advantages:
When you choose PRATTO, you can expect top-of-the-line technology, expert support, and cost-effective solutions. Our machines are designed for reliability, efficiency, and versatility, providing our customers with a competitive edge in the market. With our commitment to innovation, we are always looking for ways to improve our products and services and to stay ahead of the competition.
We design, produce and install worldwide:
Welding machines

wire & reinforcing bar mesh
gratings

Auxiliary wire processing machines
PRATTO SA
Services We Offer
Products
PRATTO has been specializing in mesh welding machine manufacturing for over 20 years. All these years we designed, manufactured and assembled a big number of welding plants all over the world. These welding plants are characterized by high standards, innovative mechanisms, high productivity rate, quality of finished product and an excellent cost/performance ratio.
The most important advantage of PRATTO is that we are flexible enough to adapt to the uniqueness of our customers and their projects. Besides the standard line of PRATTO machines, we are highly experienced in tailor made machines and special design issues, always having the customer's satisfaction as our priority.
Latest News
PRATTO SA will be exhibiting at Interwire Trade Exposition in Atlanta 2023, the American trade fair for the wire industry.…